By MaryAnn Birchler, School-Age Child Care Director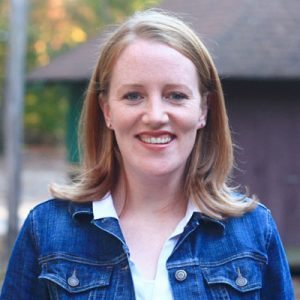 One of the best parts of my job is watching our participants grow into kind, mature young adults. When starting my position as the School's Out Director in 2006, I remember meeting Charlie Kowalski; he was a first grader at Chairville Elementary at the time. Since then, I have been able to watch him succeed in so many areas. He then was a Stockwell camper and eventually became a Stockwell counselor. Before I knew it, Charlie was working at School's Out, too. I must say, I think there was a ton of dust in the air when Charlie was awarded the Staff Red Feather (a very high honor) at Stockwell…I definitely had something stuck in my eye! Charlie is now working for our Outdoor Center. After he graduates from Shawnee High School this June, he plans to attend college in Vermont – and I couldn't be prouder of him.
And check out Joe Weiss. I have also known him since he was a first grader at Nokomis Elementary School in Medford Lakes. Joe also attended Lake Stockwell Day Camp and went on to work both Day Camp and School's Out. My favorite trait of Joe's – his modesty. Joe is an extraordinary musician. I have loved getting to know his parents and also his younger brother, Nick.
Take a look below at the following high school seniors currently working for our School's Out program and their aspirations for the fall. The School's Out Program is so fortunate to have such great role models!
Kelli White – Rowan University, Occupational Therapist
"I've been working at School's Out for about a year and a half now. It's been a great after-school job, I love the people I work with. Having this job has also helped me realize that I want to work with people when I'm older."
Sean Lynch – James Madison University, Marketing
"Since I've started School's Out, I have been working Monday through Thursday at Chairville and have had a great experience. The other counselors I work with did a great job showing me the ropes when I first started and they are awesome to work with."
Joe Weiss – Penn State, Engineering
"My time at School's Out has been wonderful. I enjoy working and playing with the kids. They seem to make me laugh as much as I make them laugh. Overall, it's a stress-free job. I always feel secure on the school grounds and although I'm always alert to the surroundings, the safety of the children is always at maximum. In the fall, I will be attending Penn State as an Engineering major. During the summer I will be the Music Activities Director at Stockwell Day Camp."
Paul Van Cott – Rowan University, Education/History
"One thing I love about working at School's Out is being able to connect kids with sports and activities. It's really great to see everyone be part of a team and work together. All of my co-counselors are great. They all work very hard and have a lot of fun while doing it. In the fall, I am going to attend Rowan University, majoring in Education, specifically high school-level history. I'm very excited to start my journey on making a career for myself and I thank School's Out for a valuable experience."
Skyler Skare– West Virginia University, Pharmacist Education
"I've been working at School's Out for a little under three years now and I couldn't have asked for a better job. I love every single one of my kids and none of them fail to put a smile on my face. I'm sad that this is my last year because in the fall, I will be attending West Virginia University in hopes of becoming a pharmacist!
Charlie Kowalski– Champlain College, Computer Programing
"As I begin my college career, I will be pursuing job opportunities in local camps around Burlington, Vermont. School's Out was an amazing experience as being my first job. School's Out always has great staff and they all were committed to providing the best care for the children. After going to Lake Stockwell Day Camp for 10 years and then becoming a counselor, camp always has and always will be part of me and I'm happy to have gained such a positive experience through Camp Ockanickon."